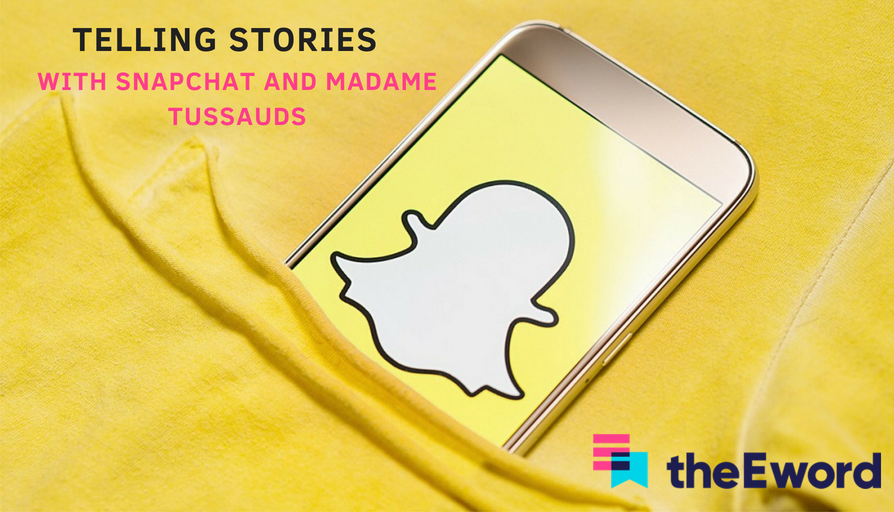 There are over 300 million people active on Snapchat every month, with more than a million snaps sent each and every single day. For an app that is seemingly reserved for a demographic under the age of 35-years old, that is some huge reach. Suffice to say that when we work on Snapchat projects, we know that the potential is massive.
Our latest project for Madame Tussauds is no exception. With the app becoming a popular choice among those over the age of 35 (Snapchat is growing up!), it's a perfect time for us to use it within the family-orientated destination sector.
Without further ado, here is how we used Snapchat to generate a buzz around Madame Tussauds and put them front and centre, where they belong as one of the UK's best family attractions.
Marvel Super Heroes
MT tasked us with the promotion of their exciting new Marvel attraction, which includes waxworks of some of your favourite comic book heroes. The attraction puts you face-to-face with the likes of hammer-wielding Thor to our friendly neighbourhood Spiderman.
To promote it, our creative team came up with a fantastic-looking Snapchat filter which covered almost 170,000 square feet of Madame Tussauds's location. The campaign ran for two weeks, and garnered some truly impressive results.
Here is what engagement looked like: 10.5K swipes, 206 uses and 9.1K views.
Let's break that down.
In the space of just a fortnight, the filter was swiped 10,500 times in the app among other filters, and used 206 times (either sent to a friend or added to a story).
Our biggest success was how many times Snapchat users saw the filter in other people's stories, or had a snap sent to them using the filter: it was seen a massive 9,100 times, which in such a concentrated area as Blackpool is a huge win.
Madame Tussauds's visibility skyrocketed, resulting in an uplift in website views and general engagement. Here's to Snapchat!
And, here's to the fabulous filter we created, featuring our very own Content Marketing Executive Becs:
Now, over to Facebook
To capitalise on these successes and ensure that Madame Tussauds get the best out of our creative brain power, we put our heads together and went live on Facebook. We wanted to drive engagement further, so we created a live quiz asking MT's followers who they preferred: the Hulk, or Thor.
As you can see below, our favourite Nordic prince won by majority. Reaching just over 3,000 people, with 144 interactions and 941 views, the quiz generated quite a bit of buzz.
It is this kind of proactive thinking that sets us apart from the rest. The integral KPI given to us was to boost social awareness, so we used the two platforms that we know work best for Madame Tussaud's' audience.
Get in touch
If you're thinking of getting an agency to help you with your marketing, check out our in-depth guide How to Choose a Digital Marketing Agency. It gives you everything you need to know and ask to choose a responsive and knowledgeable team that will help to drive your growth.
Have any questions? You can give us a call on 0161 848 4300, or fill in an enquiry form here. If you would like to speak with someone directly, our Director, Kleon, is more than happy to chat. You can arrange a call with him here – he'd love to talk about your business' goals.