You're really proud of your company – regardless of what your business does, imagine for a second that you sell lovingly-planned holidays to the most beautiful, undiscovered areas of the world, your website is perhaps the most perfectly-designed to ever grace the internet, and your prices are so good they make your accountant weep.
There's only one thing missing, and that's customers! People just don't seem to find your site, and the ones that do are more likely to be interested in bar crawling in Spain than visiting donkey sanctuaries in Dorset.
PPC or pay-per-click marketing is a powerful way to improve your visibility online. Flexible, targeted ads allow you to be seen by exactly the right audience, precisely when they're ready to commit to a purchase. No worry if you can't tell your CTR from your CPC (click through rate and cost per click if you were wondering) – our guide will take you through what PPC can do for you. We'll focus on travel this post, but much of this stuff is gold for any industry.
A Brief Introduction to PPC
Ever noticed sponsored results or ads at the top of your search engine results page? That's PPC. You might also have seen similar advertising posts on your Facebook or Twitter feed, but we'll mainly stick with search engines for now.
Using Google AdWords, businesses can come up with an ad and bid for exactly which keyword searches they want it to show up for. For example, the sites highlighted in the image above have all bid for the keywords 'beach holidays', and will pay a fee each time someone clicks through to their site.
In short, the more frequently the keyword in question is searched for, the more expensive it will be, and the more competitors you'll have. However, specific long-tail keywords will not only be cheaper, but also help you target your audience with greater precision.
So if you're a small firm you won't want to battle with the likes of British Airways and Booking.com for 'beach holidays', but you could be very successful targeting 'family holiday apartments in Ciutadella'.
As you can see from the image, even though Google has now removed ads from the right hand side, PPC ads still take up a lot of space on the results page – and research shows those three at the top will get about 41% of all the clicks. Clearly if you aren't using PPC, you're losing out to your competitors at the first hurdle, before your lovely site has the chance to work its magic.
This is not to say that PPC undermines great content and SEO. A well-done ad provides a service, helping users find the page they want as quickly and easily as possible. And as part of this service it must engage with its audience, develop trust and offer reliable, quality information – just like an organic campaign.
We've got to grips with the basics, so now let's have a closer look at why PPC is so powerful for the travel and tourism industry.
Make a great first impression
Online, a user's first impression of your brand is often your search engine result, and could be the deciding factor on whether they click through to your site or take their business elsewhere. You wouldn't hide your shop behind a shabby, anonymous storefront – so don't do it to your site either!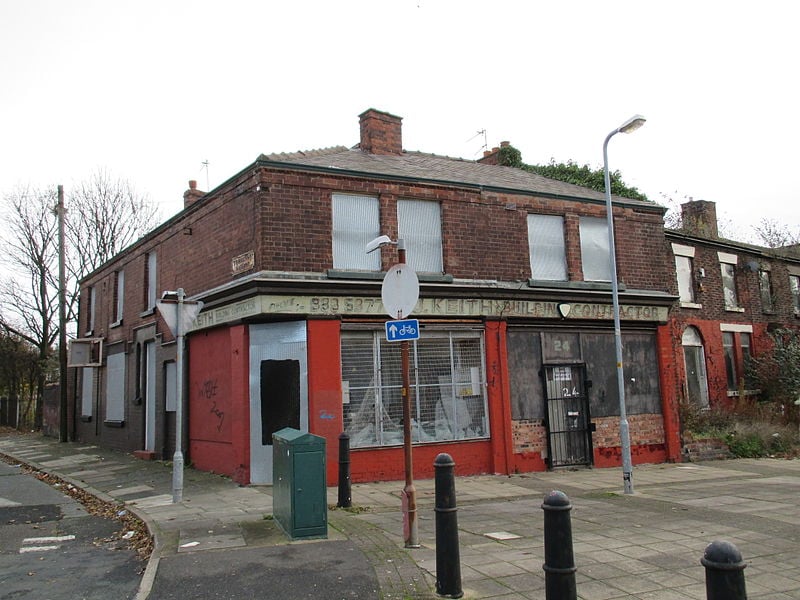 You don't have much space, but with careful wording and use of extensions you can create a compelling advert for your brand. Below are examples of what an ad with and without extensions looks like:
The basic ad is fine, but the extended version is more useful for searchers, and will grab their attention simply by taking up more space.
The phone extension is great for mobile conversions, giving users a quick and easy way to get in touch with you. You can track it to measure the effect it's having on your incoming calls. The callout tells customers what makes your brand special – such as ATOL protection and 24 hr callout – and builds trust.
The structured snippets list destinations to give more information about your products. And the sitelink extensions help the customer navigate to the exact page they want in your site.
Change with the seasons
One of the things that makes the travel industry so exciting is the way it is constantly changing – the weather, seasons, school holidays and international sports events will all affect what customers are searching for at any given time.
Whereas changes to your site take time and will be slow to accumulate effect, PPC is fast and flexible enough for you to tailor your marketing to the smallest nuances of the market.
The graph below, for example, shows average monthly searches for the keywords 'ski holidays' in the past year. Unsurprisingly, the search volumes are much higher in the autumn and winter – but look at that huge peak in January. Searches almost double in that one month, and with a bit of thought we can figure out why.

Firstly, Christmas is out of the way, so people have more money to spend and are after something to distract them from the brutal health regimes, diets and depressing weather that usually follow the festive season.
Secondly, February half-term is on its way for schools across Europe. This is an expensive time to ski, so parents will be busy hunting for the best deals.
And thirdly, the snow is at its best in many resorts at this time of year, attracting ski fanatics in search of the perfect conditions.
Armed with this knowledge, you may decide to cut back on your PPC budget in the summer in order to really go for it in February. You could also think about pinpointing the half-term holiday contingent by targeting keywords relating to family ski holidays, or pushing hotels that feature fitness and spa facilities to grab the attention of the detox crowd.
Target your customers
Whether it's families, couples or adventurers, most successful holiday brands have a clear target customer group, and PPC can help you reach out to the searchers you want with uncanny accuracy.
AdWords allows you to choose exactly when and where your ad appears. You can home in on a particular demographic by targeting searchers in specific locations – if you sell luxury holidays you could go for affluent postcodes, whilst budget clubbing packages would be best aimed at areas with a high density of students.
If you're placing ads on other sites in the Google Display Network, AdWords can use contextual targeting to display your ads on relevant sites, or you can even specify which sites and pages you want to appear on. For example, you could advertise your holidays to Paris on a travel guide to that city.
Google Analytics can tell you which times of the day which and days of the week your site traffic is at its heaviest – use this data to show ads at peak times when the users you want are most likely to be searching.
With PPC on social media you can be even more specific – but make sure you include an image, as this will increase user engagement by up to 418%.
Facebook ads can be targeted by user location, age, gender, relationship status, education and more. Fascinatingly it will also let you focus on frequent travellers, commuters or even people on the move right now.
Twitter allows you to target users based on who they follow, what their interests are, and which TV programmes they tweet about. If you have a database of customer email addresses, you can upload this to Twitter to hit their accounts.
Hit the sweet-spot in the customer journey
All online retailers should be familiar with the concept of the customer journey. The purchase funnel model shows us how customers drop off at each step of the process, gradually narrowing down from a wide audience aware of your brand to the small portion who actually purchase from you.
This is particularly the case for the travel and tourism industry. People take their holiday plans very seriously (and quite rightly too!), often spending weeks researching destinations, accommodation and transport. Some – your writer included – will stay up long past bedtime compiling labyrinthine spreadsheets and graphs of their findings.
This isn't just price-comparing across a couple of sites – customers will take in many, many pages during the process, and yours could easily get lost in the tide of information.
If this is a concern for you, consider using the Google Display Network to remarket your pages. A simple bit of code added to your site will serve cookies to visitors, enabling you to use ads on other sites to remind them of what they've already visited and guide them back to your brand.
As customers move through the purchase funnel, their searches will become increasingly specific – and this is the time to reach out to them.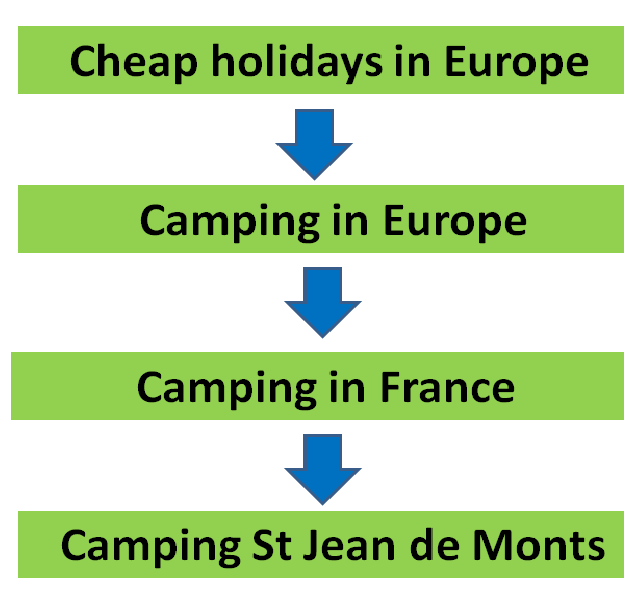 By going for long-tail keywords such as 'Camping St Jean de Monts' you'll grab potential customers' attention at the sweet-spot in their journey when they've done their research, found what they want, and are finally ready to buy.
Long-tails will also save you money and get you higher up the SERP. As they're highly specific and less frequently searched for, bidding on them costs less.
And since your ad for Camping St Jean de Monts is brilliantly targeted, it will generate more click-throughs, upping the relevant traffic on your site and therefore your conversion rate too. In turn, this success will improve your ad ranking and bump it towards prime position on the SERP, getting you even more attention.
Try it for yourself
Perfecting the perfect PPC ad copy can be tricky. That's why our clever developers designed our PPC ad preview tool. Give it a try today for free, enter your business email below and we'll send it right over.




If you want to know more about our PPC training courses or working with our team of paid media experts, click here to arrange a chat.