February is shaping up to be a big month for theEword. As we enter our tenth year as a digital marketing agency, it's a very exciting time! So we decided to round-up the three biggest things happening this month and put them all in one place to share with you.
1.New office
After many happy years at our home in Trafford park, it's finally time to say goodbye to M17 and hello to M4. theEword are on the move! As of Monday 15th February, we'll be taking up residence in Manchester's Northern Quarter.
With a new office in what's arguably Manchester's creative heart, we'll not only have the room we need to grow, but we'll be much easier to access for both our clients and talented employees thanks to our new city centre location.
From next week, you can find us here:
Swan Square, 79 Tib St, Manchester, M4 1LS
We'll be busy giving Swan Square theEword makeover for the next few weeks, so for now here's a sneak preview of our new home: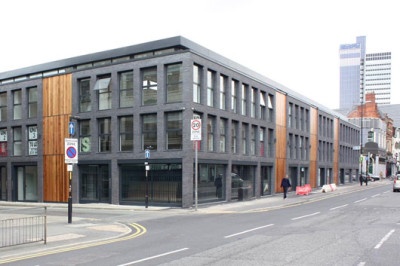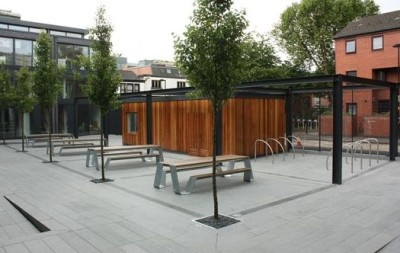 Swan Square exterior and courtyard
2. Digital Marketing Training
Last year we welcomed over 50 businesses to our half-day digital marketing training workshops in Manchester. On 18th February, we will kick off our first session of 2016.
This half-day session is a great refresher if you're reviewing your marketing activity, it's also the perfect introduction to anyone new in digital marketing. In our interactive workshop, you'll hear presentations from digital experts at theEword and have the opportunity for some one-on-one advice as we break every 20 minutes for a round-table discussion with your table host.
Here are just some of the comments from delegates at our Eworkshops:
Glad you enjoyed it @KiranFlynn20 – hopefully see you again soon!

— theEword (@theEword) May 28, 2015
Had a great morning at @theEword #eworkshop today. Nice to meet you, @Liam_Weaver1 @lydiawagster @SamanthaJBell pic.twitter.com/tNRLuevnG8

— RumpusPR (@RumpusPR) September 9, 2015
We're talking on-page SEO in the next section of our #eworkshop #digitalmarketing pic.twitter.com/vMFLwDRBgT

— theEword (@theEword) November 4, 2015
Training with @theEword this morning! View isn't too shabby #eworkshop pic.twitter.com/Aadu1Xgpga

— Claire Williams (@clairevwilliams) November 4, 2015
Great #eworkshop at Chethams School of Music today with @theEword. So many exciting things to do! #digitalmarketing

— Rhian Burge (@welshrhian) September 9, 2015
The workshop covers three main areas:
Conversion rate optimisation (CRO) and evaluation
It's not too late to book on to our next half-day digital marketing workshop, click here to find out more or email Contact@theeword.co.uk.
3. Marketing Manager Meets
The Marketing Manager Meets group is something our own marketing manager and relationship manager had been crying out for in their previous roles.
Their 14 years of marketing experience combined saw them start Marketing Manager Meets in 2015. Aimed at generalist marketers in a managerial role, this group brings together marketers across the north west to discuss and answer questions surrounding the challenges of this role and share knowledge about best practices.
Jokingly dubbed a "safe place" for marketing managers, the next meet is scheduled for 26th February. If you work as a marketing or communications manager and would like to know more about the group, email Sian.English@theeword.co.uk or search for the Marketing Manager Meets group on LinkedIn.
And finally
There you have it, the three biggest things happening in theEword's world this month. We'd love for you to visit our new home so we'll be announcing details of our office warming soon!
Have you downloaded our free guide to writing great digital content yet? Pop your details in the form below and we'll send it right over, we'll also be sure to send you our latest news and super helpful content: