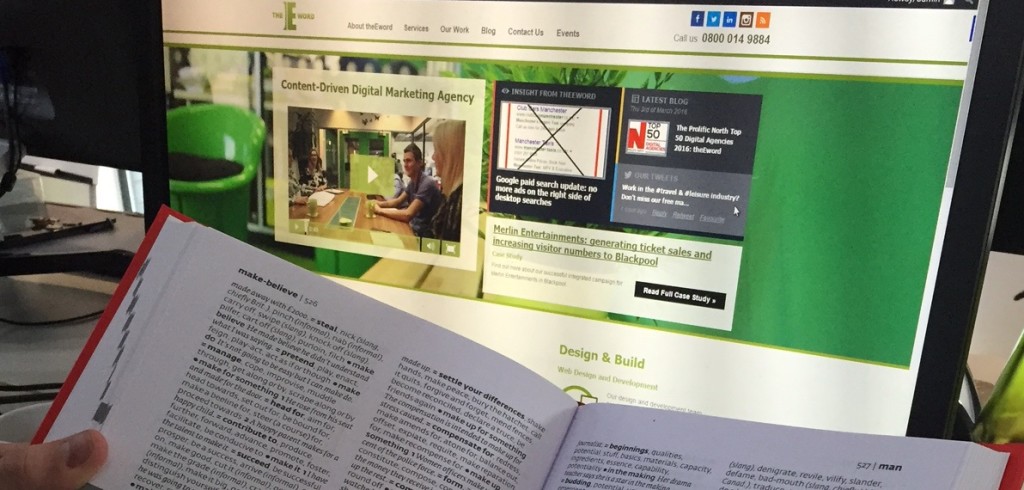 It's 100% likely that you're reading this blog on a phone, tablet or computer. And if you're sat on the bus or train right now, avert your eyes for a second and take a look around; are any of your fellow commuters reading a book?
I'd assume that most are looking at a screen, keeping them entertained while on the move. They might be searching Google or using Snapchat, WhatsApp, Facebook or Twitter. They might be reading The Daily Mail or browsing Instagram, Flipboard, LinkedIn or The Guardian.
There's a chance they're checking their email or listening to a podcast through headphones. They might even be part of the growing minority who use their phone to actually make calls.
Nowadays, more of us are moving away from traditional sources of entertainment. This has resulted in print media revenues falling. However, this provides digital marketers with a host of exciting opportunities.
54% would rather browse the internet than read a book
A study by Booktrust revealed that a quarter of people said they would rather surf the internet or go on social media than read, and this figure rises to over half for 18-30 year olds.
Many of us have ditched the hardback for screen-based media – 50% of us check our mobiles at least 50 times a day. However, this doesn't mean storytelling is dead.
"Storytelling is a unique human skill shared between people, and is one of our oldest artforms. It brings words and the world to life, stimulates the imagination, and builds a sense of community between tellers and listeners" – TRAC Scotland
As a business owner or digital marketer, the fact people are putting their printed material down in favour of technology is your cue to act. Take note, because it's important stuff.
You really shouldn't ignore this trend – think about how your brand looks online, are you in the right places where potential customers will see you, and are you saying the right things at the right time?
Here are some guidelines for your own brand's digital storytelling:
1. Remember that not everyone likes being sold to
To me, digital marketing is storytelling. But of course, the whole point of online activity is to get people to buy your product or service. There's a catch though, which is that nobody likes being sold to.
Say you're eating your evening meal and there's a knock on the door. You'd be displeased if it was a
door-to-door salesperson that's interrupted as you were tucking into your homemade hotpot.
You can apply what I'm calling 'the hotpot principal' to the digital world: going gung-ho with a sales pitch in every piece of content is not the way to go, relationships need to be nurtured properly.
Don't be the annoying salesperson with a clipboard. Your content should help you develop relationships with customers, and an ongoing stream of engaging content – from blogs to social media posts – that tells a story about your brand will keep you in their mind's eye.
Don't be too aggressive or impatient with your sales strategy, develop your brand through stories across the channels at your disposal.
2. Gain visibility in the right places
A destination company that owns a two mile stretch of golden sandy beaches would be mad if they didn't use clear and crisp imagery to show off their product – in this instance Instagram would be the best platform.
The challenge is getting the marketing mix right and keeping it consistent across all platforms, which might be:
Social media

Blog

Remarketing

Dynamic content
Take some beautiful product shots or write some website copy that avoids the clichés companies fall into. Interesting, original and inspiring content is the way to go.
3. Understand the customer journey
Customers don't just buy the first thing they find online, they will shop around for the best deal.
Remember that blog post you wrote last year that's still bringing traffic to your website? Well, your latest customer read it last week and has just read it again before converting.
Understand the customer journey – a great writer will keep the reader interested and build up to a point when they're are so engrossed they can't put the book down.
Create irresistible content so you're fresh in customer's minds, and make sure you're visible on their screens when they're ready to buy. That reader who can't put the book down because it's too good, that's your repeat customer or brand ambassador.
4. No content = limited visibility
Think about the quote from the start of this post which says storytelling "stimulates the imagination". Without telling a story through the form of content, you're not only going to be invisible to potential customers, you are missing the chance to appeal to their imaginations and tap into what makes them tick.
Think about individual customer personas – how can you appeal to them most effectively and execute your content in a way that will appeal to their emotions?
It's not about churning out your content without thought, create a plan that allows you to maximise your output and create stuff that's right up their street, providing the answers to their questions.
Immerse potential customers using a strategy powered by digital storytelling
Follow us on Twitter or Linkedin for more novel ideas to help improve your digital marketing.
Download our free annual content calendar
Start scheduling content like a boss with our free content calendar template. To get your copy, enter your details in the form below and we'll email it right over: